What is NFT Gated Content?
Meta plans to take a nearly 50% cut on any sales in its metaverse shortly after its plan to launch a gated membership pass using NFTs in mid-May.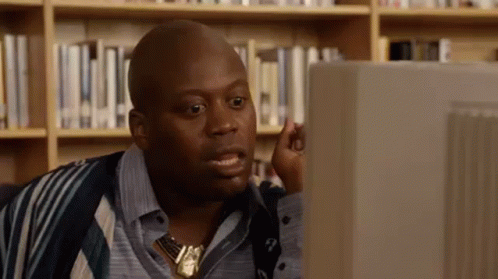 Shocking on the unfair cut? We know! We are not going to dive into this bold move they take but rather the offer of NFT gated content and community to their users.
The access right based on NFT ownership is called NFT gated content or token gated access. It has been applied in various popular NFT projects, such as NBA top shot.
No one would argue that the launch of Facebook in 2004 brought a paradigm shift in the way we communicated but also became the foundation for the 21st century digital community. So much so that people today don't remember what a world without social media looked like.
With the social giant setting foot in crypto and shifting to the metaverse, is NFT gated community and content the next big thing for creators and users?
NFT: Non-fungible tokens
Before we dive into NFT gated content, what are NFTs? Check out our previous blog post here if you aren't familiar with that!
NFT brings a paradigm shift in digital content. You can copy and paste an image on the internet as .jpg but you can't sell it because you don't own it.
They can be attached and represented with any digital content such as artwork, music, videos, articles, etc. All information is immutable and recorded on the blockchain for anyone to view and cannot be modified.
NFT brings verifiable ownership to digital content, which is revolutionary. So what if NFT comes with applications like access rights to exclusive content and community for creators?
Gated Token: Giving access rights to specific token or NFT holders
Token-based authentication (Gated Token) limits access to specific content, communities or benefits for token/ NFT holders. The token acts as the key in the user's encrypted wallet. If the user no longer holds the key, s/he will lose the corresponding access right.
When you create an NFT, only one or several people can own and sell it, but anyone can view the content. The authentication access empowers NFTs with utility, making NFT ownership more meaningful and valuable. In addition to owning a video and music in video NFT or music NFT, creators can also ensure that only the holders of these NFTs have access to the content.
Why do we restrict access to the content?
The reason is pretty much the same as why you want to upload exclusive content to Patreon. The main difference between Patreon and NFTs is the full ownership of your content.
Unlike getting paid subscriptions from fans on Patreon, you can get sales from your content just like selling on Amazon.
One is to earn a fixed amount based on your fans or followers base, while the other allows creators to focus on optimizing the quality of content so that it can be sold at a higher price. After all, quality gets more attention than quantity in increasing fan engagement and loyalty.
Redefine social with NFT gated content
NFT gated content is a new way to access exclusive content while social media continues to evolve. NFTs will act as the key to authenticate access to community. This new content monetization mechanism aligns with the interests of both creators and users.
For creators, NFT gated content enables:
Ownership management
Secondary sales royalty
Align with the interests of fans
For fans, NFT gated content enables:
No subscription fee
Participate in the success of creators
Resell purchased assets
Learn more about earning crypto as a content creator here!
Web2.0 social platforms are channels for creators to reach out to a wider audience, build their community, and proven to be successful. These platforms are the biggest beneficiary in this game because more viewership means more advertising revenue. However, how much creators can get from the content they produced is entirely dependent on the platforms and their algorithms. Meta's recent announcement is the perfect example of how unfair the model is. NGMI for creators…
In Web3.0, we return the full ownership back to creators where they can monetize their content and build gated communities. Web3.0 social media will not take off overnight, but some pioneering projects have already made good attempts with innovative functions, which equip early adopters with the tools they need.
Only1 is taking the lead in launching NFT gated content for content creators to create access rights to their content. Creators can build a gated community for their fans via functions including creators staking pool, tipping in private Messenger in its Beta version.
Upon the public launch in May 2022, more features including NFT marketplace and Superfan NFT will be ready for creators to establish unique connections with fans and grow and share revenue with their communities.